I downloaded the WordPress app to my phone. I'm eager to try blogging "on the go."
This has been such an incredibly gorgeous, busy, full summer for our family! Daniel and Joshua have both been traveling. Rachel graduated from high school and finalized plans to head to Union University in the fall, and we have spent many many days at the lake, beach and pool.
We had a wonderful week on the Olympic peninsula in July. The kids all went off to day camp at Wilderness Northwest and the moms enjoyed lots of down time.
We drove up to Mt. Walker one afternoon.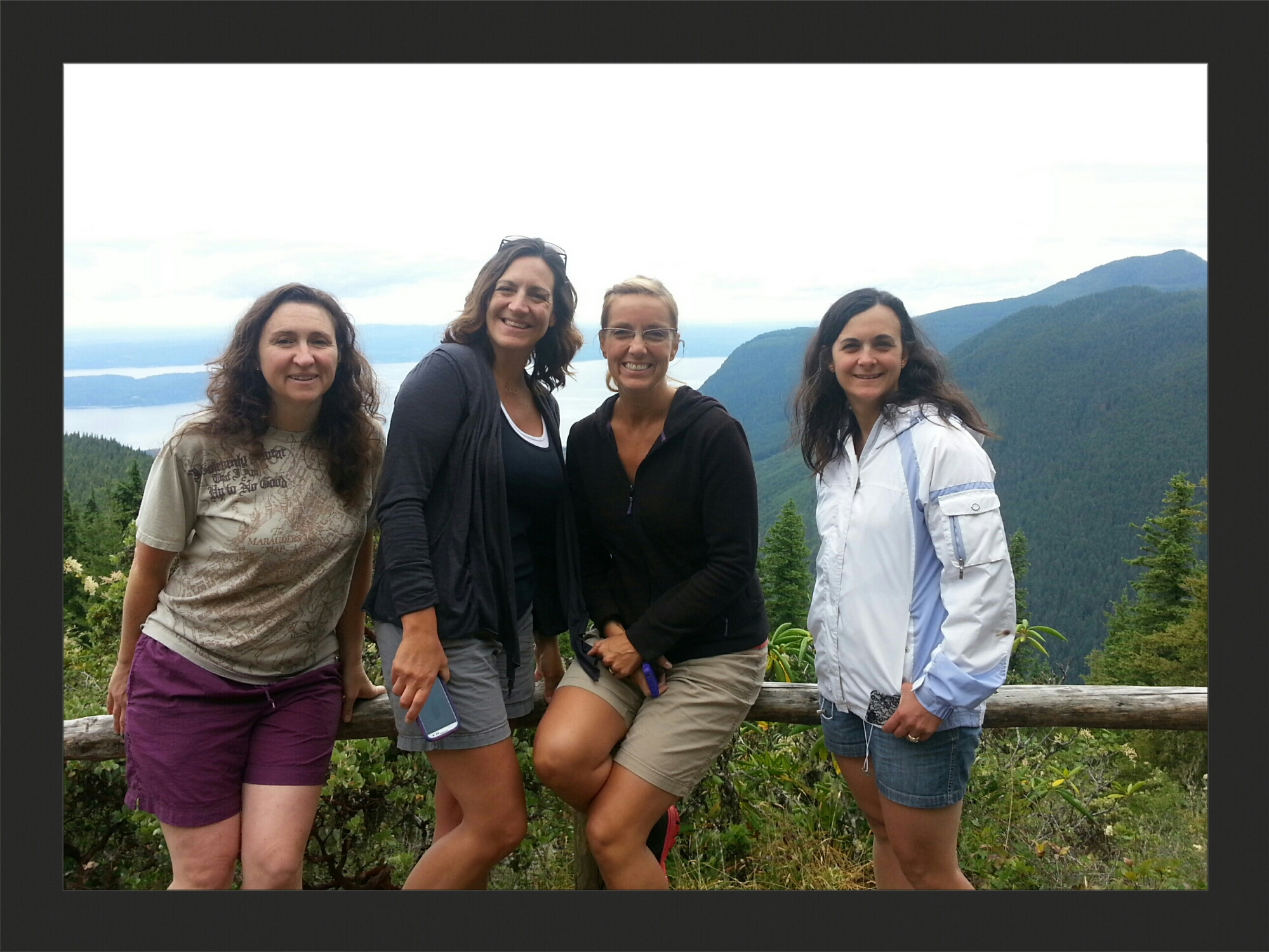 Back at camp Grandpa made an appearance as the king of the jungle.
Rachel was the only counselor from our family this year as Joshua was in Turkey and Daniel was in Seattle at World View Academy. We were missing several of our CITs, but Jenny and Luke joined Rachel in making it a great camp for the kids.
Of course, Zoe is always one of our favorite little campers.

The weather was a little chilly (pretty much the only week in the whole summer that was cold) but we managed to have smores and play outside with friends.

We had some kids in a camper, others in a tent on the deck, more in the house, and still managed to make sure the moms all got their own space.
Definitely one of the best weeks of the year. Huge thanks to Jody Weed and Kara Boone for running the camp, Ray Canterbury for working with the counselors in training, Rachel and Jenny and all the teens for serving the campers and making it fun, and all the other many people who give of their time and effort.
Related posts: