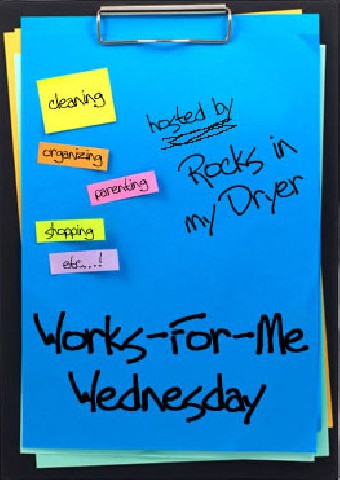 It's been so long since I've blogged, I feel quite out of practice. Is there such a thing as Dead Air on a blog? We were traveling yesterday and completely missed posting our weekly Parenting Tip. Some people would have blogs in reserve and wouldn't let something as trivial as flying across the country cause a slip in posting.
Those people don't live in this house.
I'm also drawing a complete blank on today's Works for Me Wednesday post.
Educational computer games.
With five children, a programmer husband, and several computers in the home, you can be sure we have invested money in educational computer games.
Some of Our Favorite Educational Computer Games
Crazy Machines – In this game you build imaginative machines, turn cranks, rotate gears, pull levers, create unique contraptions. You also experiment with gears, robots, explosives, and more in your own virtual lab. The early levels are fairly easy but the game gets progressively harder. All the children have taken a turn at the game, although Joshua is the one who truly enjoys it. He received Crazy Machines 1.5 for his birthday.
Jumpstart Typing – We have gone through several different typing programs in an attempt to master those oh so important typing skills. Joshua and Rachel agreed that the Jumpstart version (although we have a much older one) is their favorite.
Cluefinders – The Learning Company makes a 4th, 5th, and 6th grade level of the Cluefinder game as well as some other versions. The older children especially enjoyed Cluefinder 5th Grade. Amazon describes the game: The adventure begins with the ClueFinder kids shipwrecked on a mysterious island. Two of their teammates are trapped in an underground hideaway, and the ship's captain and crew are missing as well. It's up to the rest of the gang to find their friends and get off the island- all before a monstrous volcano blows its top. To solve the mystery and save the day, kids help the ClueFinders complete activities and collect the strange CrypTiles that will unlock the island's secrets. The ten activities cover math, social studies, reading, critical thinking and science. Sounds like fun to me.

Reader Rabbit – there are probably dozens of Reader Rabbit games, and I think we've accumulated almost all of them over the years. We've played preschool, phonics, math, 1st grade, 2nd grade, 3rd grade, etc. As the computers advance (shifting from Windows 95 to 98, XP and beyond) we occasionally update our stock of Reader Rabbit games. Recently I had the older children go through our EXTENSIVE collection of computer games, weeding out the ones that don't work on our current computer or are dull and rarely played. The Reader Rabbit cds remain consistent favorites.
Do you have an educational game your family enjoys? Leave a comment and share titles. After all, Christmas is right around the corner and I need all the help I can get.

For other great ideas, go to Rocks In My Dryer
Kathy
Related posts: