Excuse me, we'd like to chat but sometimes a girl just has to swing.
We will, however, stop for food. Food and giggling are very important in the Girl Power world.
The big girls just sit around looking beautiful, but the rest of us have things to do.
Pick those flowers faster, girls!!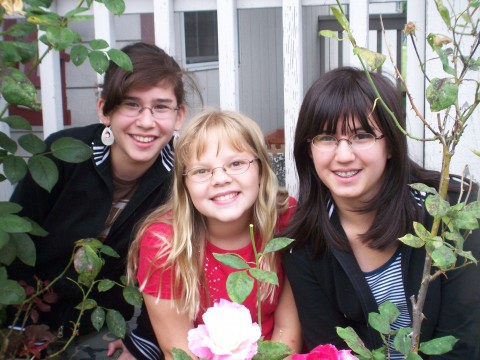 We had friends over for dinner and games this evening. The little girls were busy and a bit difficult to capture on film without quite the blur of action. Rachel, Hannah and Bethany, however, were more than willing to step outside for a few pictures. We are very blessed to have good friends in our life.
Tomorrow we'll have three extra boys over. Yikes! Don't you know we'll have some fun moments to capture on blog while they are here.

Kathy
Project 365 – Day 209
Related posts: