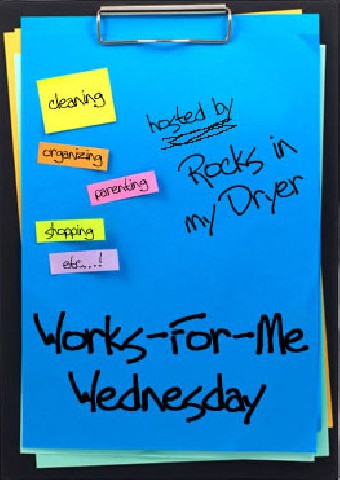 Our family likes to laugh. I'd go so far as to say our family loves to laugh. We might even be addicted to laughter. It's a sickness but we're getting help. One source of help is a Christian comedian we recently discovered by the name of Tim Hawkins. He has several cds and dvds for sale on his website. We watched all the clips and then searched for more on youtube.com and godtube.com. He has some hysterical songs online including, Things Not to Say to Your Wife, Kid Rock and Parents are People.
Disclaimer – humor is a personal expression and people differ on what they find amusing, appropriate and relevant. Tim Hawkins material is relatively family friendly and from a Christian source, but it is humor and therefore might benefit from previewing.
Pop over to Rocks in My Dryer for other Works for Me Wednesday ideas.
Kathy
Related posts: