Hooray – the semester (and year) of our homeschooling co-op has come to a lovely finish!! I love being a part of such an amazing group. The board members are dedicated, passionate women who love the students and believe whole-heartedly in making our co-op excellent. The other families are composed of some of our dearest friends. The kids thrive in their different classes – Rachel and Daniel both scored in the top of their spelling class. I am constantly delighted in the work the students produce for me in my classes.
We had a tea party in our kindergarten class this morning.
All of that said, I am thrilled to shed the responsibility, stress and work of another year at co-op. Whew! In the meantime, I will try hard not to think about the THREE classes I have committed to teaching next semester. There are so many fun ideas I like to explore with the kids, I have a difficult time pacing myself.
Ah, but fall is a long time away and I plan to thoroughly enjoy the spring and summer.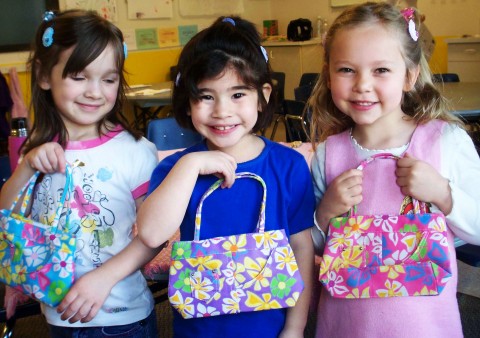 What's a party without accessories?
Tim took over 300 pictures of our Friends and Family Night where the kindergarteners graduated, the choir performed, the older three took part in a mystery play, and the parents/teachers were honored.
First grade here we come!
Hopefully at least one or two of the pictures turned out.
Kathy
Project 366 – Day 116
Related posts: