Today, the kids and I attended a Civil War Re-enactment at a State Park about 90 minutes from our home. With only about 150 soldiers (both sides combined) it was more of a skirmish than a war, but that didn't stop 'em.

The Confederate Army carried the day, mostly because of superior artillery support.
We all had a good time, viewing the battle and touring the encampments. Many of the Civil War buffs were available for questions, and would hold forth on their role in the battle or camp for 20 minutes at a time, much to the dismay of David and Sarah.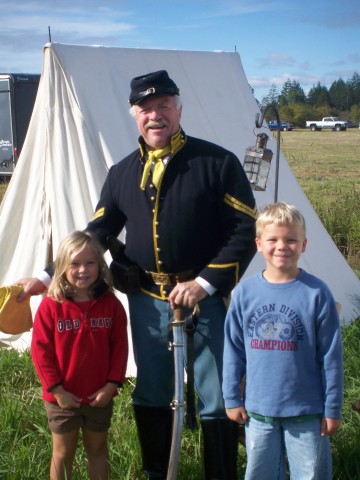 This man must be a lot tougher than he looks, because he was shot dozens of times and stayed in the saddle.
Tim
Project 366, Day 271
Related posts: